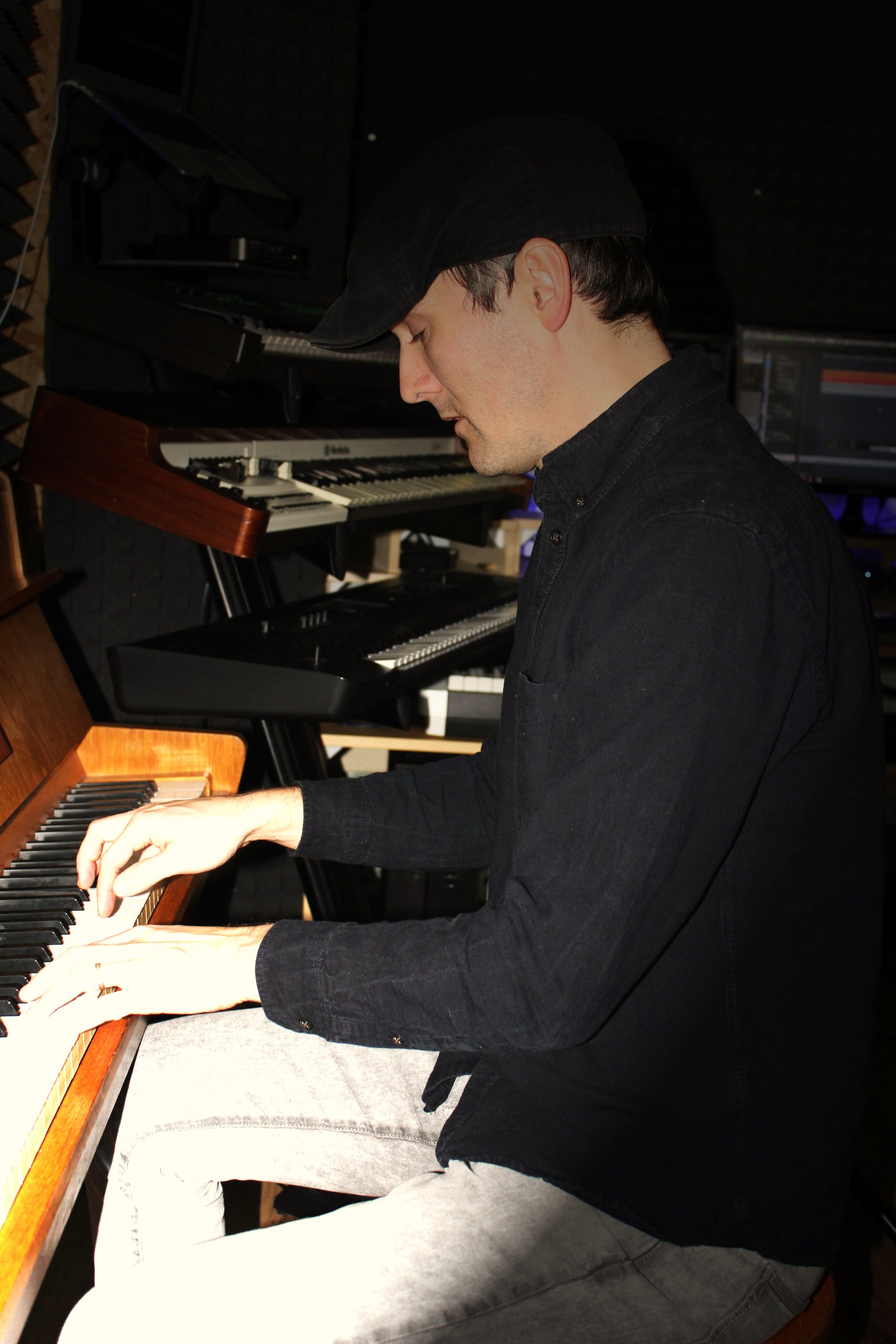 About me
My name is Peter Pavličko and I am from a town called Kežmarok in Slovakia.
I am married and am a father of three children, who are also musically gifted.
Music has been an important part of my life since childhood when I started to play the piano at six years old. I also studied the piano at art school in Spišská Belá.
When I was thirteen years of age, I began to play the organ in church and I loved it so much that I decided to study the organ further at art school.
Subsequent to finishing my studies at High school, I studied at the Catholic University in Ružomberok. My main subjects were music and religion. I attended university singing in a choir names Benedictus. We had regular concerts around Slovakia, plus we recorded a number of CDs.
I finally, and successfully finished University, however I decided to further my organ studies because my teachers, were instrumental in greatly inspiring me to continue playing this royal majestic instrument.
Later on I worked as an organist and chorister in a town called Spišská Belá.
When I later moved to Kežmarok, I became the main organist and chorister in the Basilica of the Holy Cross church.
I love to improvise on the organ and piano. You can hear me playing live through the mass in Kežmarok via radio Lumen.
I compose music for various films, advertising spots, karaoke and piano accompaniment for singers. I currently play the piano in the 'Grand hotel Praha' in Tatranská Lomnica and in the 'Grand hotel Kempinski' in Štrbské Pleso.
I also cooperate with various musicians such as James Evans, Eva Halčinová, Zuzana Gallyová – Duo Chills, the band ECR Poprad and the band Kollárovci.
I currently work as a teacher at art school in Kežmarok, teaching the organ and the keyboard, and I always try to inspire my students with a love for music and to help them understand the essence and language of music in a more unique way.
At home I have a music studio where I spend a lot of time recording my musical ideas. I am always excited to be constantly learning in the area of recording.
In my recordings, such as karaoke backing tracks, I set out to achieve as close as I can get to the original song, and also to explore more possibilities so that the song will sound it's very best.
I believe music has to move the soul and touch the heart
Offer
private piano, organ lessons and music theory
Hardware
PC
Dell T3600
Win 7 pro
Intel Xeon 3,2 GHz, 16gb Ram
MacBook Air (13-inch, Early 2015)
1,6 GHz Intel Core i5
8 GB 1600 MHz DDR3
Monitor
Sound cards
Tascam US 200
Maudio profire 2626
Microphone preamp
Tubeart MPC
Slúchadlový zosilňovač AUNA
Headphones
KRK KNS 6400
AKG K72
Superlux HD 668B
Microphones
Keyboard instruments
Maudio code 61
Maudio oxygen 49
Casio privia 5x-5s
Akai LPK 25 wireless
Nord Electro 5D 73
Yamaha DX 21
Pianíno Petrof
Software
Cubase pro 8,5
Cubase pro 10
Mainstage 3
IK Multimedia STUDIO 3
Steven Slate SSD4, SSD5,5
DD33  Air
Hybrid Air
Mini Grand Air
Loom Air
Velvet Air
Uvi Grand Piano
+421 908 999 968
info@pepop.sk